(TRINIDAD EXPRESS) – Take a look at this photo. Have you seen this woman in your community? She is Chaguanas teacher Susan Maynard who went missing last year.
Her family still searches for her, and is hoping for a miracle that she will come back to them.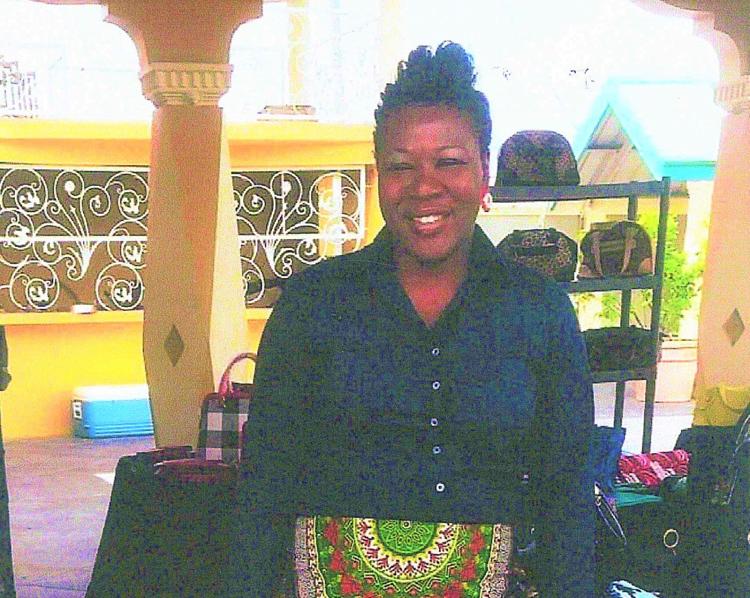 They have had her photo digitally altered to show how Maynard may possibly look if her facial features changed over the last nine months.
They also want the public to know the other distinguishing marks on her include burn marks on both hands and a birthmark on the right leg the over knee.
"Someone must have seen her, we are therefore pleading that anyone with information, please come forward and contact us or the police so that we may ensure her safe return," pleaded her mother Clarissa Jones in an interview with the Express last week.
Jones said if her daughter was able to return home, she would have. Jones is asking anyone who is holding her daughter against her will, to set her free.
"Please release her. She is not well and needs to be under medical supervision," said Jones.
Maynard, 41, walked out of her home in Charlieville on September 4 after telling her family that she was headed to the parlour next door to buy a phone card.
She did not stop at the shop, and neighbours who saw her never knew that was the last day she would be seen in their community.
Maynard had been diagnosed with depression two years earlier and had been prescribed medication for her illness. She has battled the illness throughout her life.
She is unmarried, has no children and was last employed a Spanish teacher at the Upper Level Institute in Chaguanas.
"People don't understand what depression is. They don't understand it can happen to anyone, even the best of persons, the most educated. That day she told me she wasn't feeling well, she wasn't herself. I had a long day at work and I fell asleep after I returned from my job. Around 2.30 p.m. I jumped up and when I didn't see her I knew immediately that something was wrong. I knew it was very strange that she left for so long without contacting anyone," the mother said.
Jones said she began calling around for Maynard, but no one had seen her.
They searched for days, and received feedback that people saw her in Montrose, and others said in Longdenville, walking in the same clothes and shoes she wore when she left home.
Since the day the left home Maynard has not contacted her family and friends, and Jones said the police have not been helpful in finding her daughter.
The mother said she is not giving up on the search for her child. Jones said her daughter needs her medication.
Maynard also has allergies connected to exposure to aluminium, perfumes, costume jewelry, and meats with hormones.
Her eyes are brown, her hair black, she is approximately 169 centimetres tall. Her shoe size is 8½-9, and her dress size is medium.
"In this country people are not educated properly about depression. They call people with depression 'mad' which is very, very wrong. A lot of people suffer from depression. I had been researching it to better understand it, and understand my daughter. My mom suffered with it, but she was not on medication. She died 30 years ago after she suffered a stroke," said Jones.
Anyone with information about Maynard can contact 341-7953.