(TRINIDAD EXPRESS) – The airplane that crashed in Ethiopia on Sunday, killing all 157 aboard, was the second such plane model involved in a catastrophic crash in the past six months.
Last October, a Boeing 737 Max 8 crashed in the waters off Indonesia, killing all 189 aboard.
It is this very model airplane that Caribbean Airlines (CAL) has leased to update its fleet.
Twelve airplanes have been leased and they will begin arriving later this year, over a three-year period.
Reports of the crashes have alarmed some customers of CAL.
Additionally, concern is being raised since American Airlines (AA) flies into Piarco frequently using the Boeing 737 Max 8.
But asked on Twitter on Monday whether it planned to ground its fleet of Boeing 737 Max 8 airplanes, American Airlines responded:
We will closely monitor the investigation via Boeing and the National Transportation Safety Board.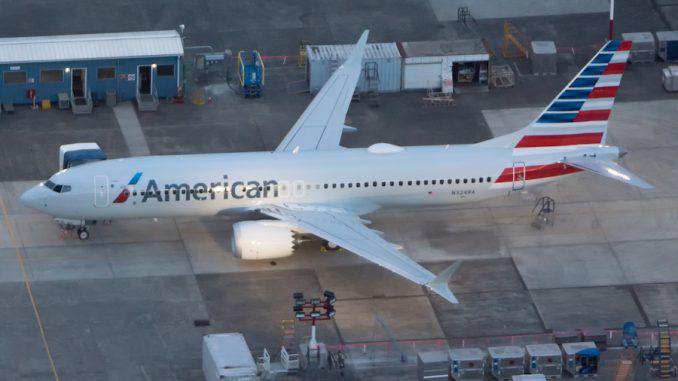 The statement by AA has not been received well by its customers concerned that the carrier did not follow other airlines and suspend flights.
In response to the Ethiopia crash, CAL issued a statement on Monday, advising that it did not have the Boeing 737 Max 8 in its fleet at this time.
Caribbean Airlines currently does not have the Boeing MAX 8 aircraft as part of its fleet.
The airline uses the Boeing 737-800 Next Generation aircraft (this is not the MAX-8).
Caribbean Airlines stands by its commitment to put the safety of its passengers, crew and operations first.
Last November, Prime Minister Dr Keith Rowley attended a function where CAL announced the airline has chosen to enhance and renew its single-aisle fleet with the 737 MAX 8.
The carrier, which has long operated the Next-Generation 737, will take delivery of 12 MAX airplanes in the coming years.
The 737 MAX 8 – part of a fuel-efficient family of airplanes – will seat up to 160 passengers in Caribbean Airlines' three-class configuration featuring the "Caribbean Plus" Cabin, and provide more than 500 nautical miles more range than the existing aircraft.
The airplane incorporates the latest technology CFM International LEAP-1B engines, Advanced Technology winglets, and other airframe enhancements to improve performance and reduce operating costs. Caribbean Airlines projects the MAX 8 will provide up to 16 percent fuel savings compared to its current fleet.
The MAX, outfitted with the popular Boeing Sky Interior and designed to be quieter than previous jets, will also offer Caribbean's customers the latest in passenger comforts.
The 737 Max is the fastest-selling airplane in Boeing history, accumulating 5,000 orders from more than 100 customers across the world.