Oil tanker BW Rhine hit by explosion at Saudi port of Jeddah
(BBC) – An oil tanker was "hit from an external source" while unloading in the Saudi city of Jeddah, causing an explosion and fire onboard, its owners have said.
The Singapore-flagged BW Rhine's hull was damaged by the blast, but the crew put out the fire and no-one was injured, according to Hafnia.
The firm added that it was possible some oil had escaped from the vessel.
The incident comes two weeks after a blast damaged a Maltese-flagged tanker at another Saudi Red Sea port.
A Saudi-led military coalition fighting Yemen's rebel Houthi movement said that vessel was hit by shrapnel in what it described as a foiled terrorist attack by an unmanned boat laden with explosives.
The Houthis did not comment on the allegation, but days before they said they had fired a missile that struck a Saudi Aramco petroleum products distribution plant in Jeddah, causing a fire in a fuel tank.
The incident on the BW Rhine happened at about 00:40 local time on Monday (21:40 GMT on Sunday).
The ship had been docked at Jeddah's port since 12 December, and was carrying gasoline picked up from the nearby Saudi port of Yanbu five days earlier, according to oil analytics firm Vortexa.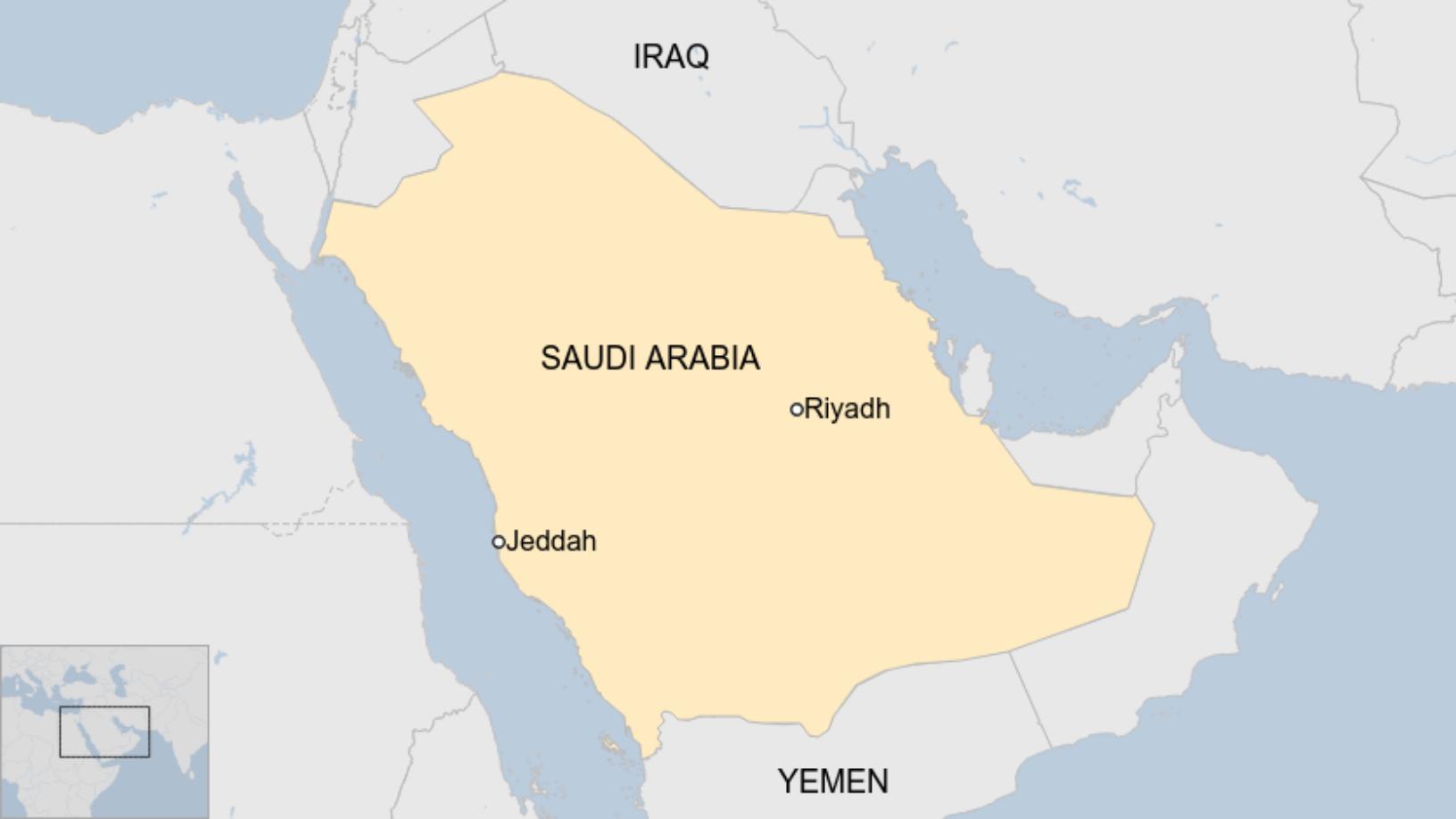 Hafnia said the BW Rhine's 22 crew managed to put out the fire, but that its cargo and ballast tanks were damaged.
"It is possible that some oil has escaped from the vessel, but this has not been confirmed and instrumentation currently indicates that oil levels on board are at the same level as before the incident," it added.
The United Kingdom Maritime Trade Operations (UKMTO) naval authority said an unnamed tanker had experienced an explosion in Jeddah, and that there were also unconfirmed reports that a second vessel was involved.
The UKMTO added that Jeddah's port had been closed, but the Saudi Ports Authority did not publicly confirm the closure.
Jeddah is Saudi Arabia's largest port in terms of volume and cargo handling capacity, and it sits on a major international shipping route between the Suez Canal and the Indian Ocean.