Saudi Crown Prince Mohammed bin Salman denies sending hit squad to Canada
Saudi Crown Prince Mohammed bin Salman has rejected allegations that he sent a hit squad to kill an exiled Saudi former intelligence officer.
In a lawsuit filed in a US court, Saad al-Jabri has claimed that the assassination attempt took place in Canada, where he fled three years ago.
He says Mohammed bin Salman wanted him dead because he knew too much.
The crown prince – regarded as Saudi Arabia's de-facto ruler – said Mr Jabri was trying to conceal his own crimes.
He pointed out that he is immune from prosecution as a head of state. Serving foreign leaders are also normally immune from civil suits in the US.
However Mr Jabri is suing the crown prince under of the Alien Tort statute and the 1991 Torture Victim Protection Act, which allow foreign nationals to file complaints in the US over alleged human rights abuses.
Lawyers for the 35-year-old prince said Mr Jabri's complaint was "steeped in drama, including an introduction that likens the crown prince to one of Shakespeare's greatest villains".
"But, regardless of its merits as literature, the complaint fails as a legal pleading," they said.
Mr Jabri, 61, was for years the key go-between for Britain's MI6 and other Western spy agencies in Saudi Arabia.
What is Mohammed bin Salman accused of?
The 106-page complaint, which was filed in Washington DC in August, accuses the crown prince of attempting to murder Mr Jabri because he possessed "damning information".
The document says this includes alleged corruption and overseeing a team of personal mercenaries labelled the Tiger Squad.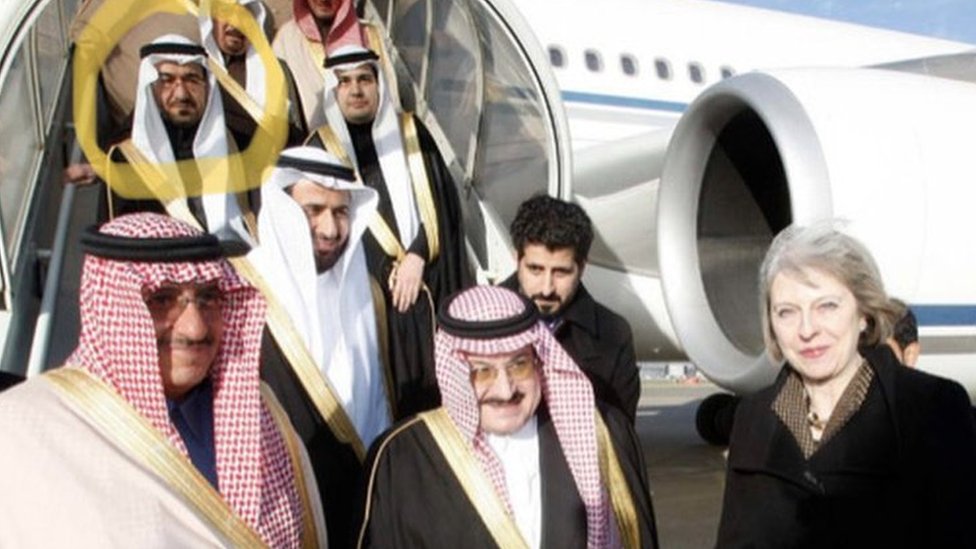 Members of the Tiger Squad were involved in the murder of dissident journalist Jamal Khashoggi, who was killed inside the Saudi consulate in Istanbul in 2018, it says.
Mr Jabri alleges that Mohammed bin Salman made repeated efforts to return him to Saudi Arabia after he fled to Canada in 2017.
Then, less than two weeks after the murder of Khashoggi, Mr Jabri says the Tiger Squad travelled to Canada with the intention of killing him.
The court filing says the group – which included a man from the same department as the man accused of dismembering Khashoggi – were carrying two bags of forensic tools.