(TRINIDAD EXPRESS) – ONE week after she went missing, a retired nurse and sister of an Independent senator was found murdered and her body stuffed in a barrel yesterday afternoon.
The decomposing body of Hermina Doughty, 71, was found about 3 p.m. yesterday off St Michael Road, Tacarigua.
Her body had been crammed into a blue plastic barrel, which police believe was thrown off the road near the Forestry Division's St Michael Agro Forestry Facility.
Doughty was the sister of Independent Senator Hazel Thompson-Ahye.
The Sunday Express was told that on Friday night, investigators stopped a silver Nissan Wingroad which matched the description of Doughty's car.
The driver of the car was interviewed and he took officers to the scene yesterday afternoon where they found the woman's body.
Police observed what appeared to be several stab wounds on Doughty's body, and an autopsy was ordered to determine the exact cause of death.
The suspect is aiding with enquiries. Police seized the vehicle and it is expected to be reviewed by crime scene investigators.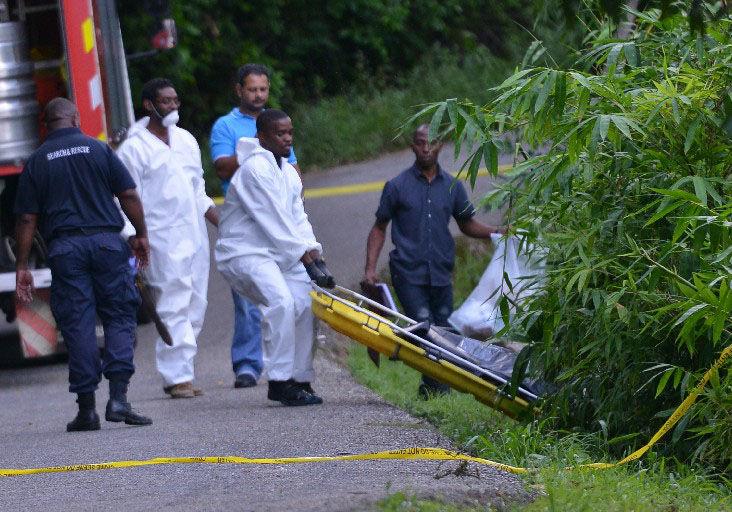 When the Sunday Express visited the scene yesterday, people in the area noted the blue barrel had been observed at the side of the road since Wednesday.