On Monday, the state-owned commercial aerospace enterprises of both countries formally established the China-Russia Commercial Aircraft International Co., Ltd or Craic.
 The partnership will develop a new twin-aisle airliner that's meant to compete with the most advanced jets from Boeing (
BA
) in the U.S. and Airbus (
EADSF
) in Europe — the 787 Dreamliner and the A350 XWB, respectively.
The new project has backing at the highest levels of both countries. Chinese President Xi Jinping and Russian President Vladimir Putin originally penned the agreement to join forces and take on the western jetliner industry in June 2016.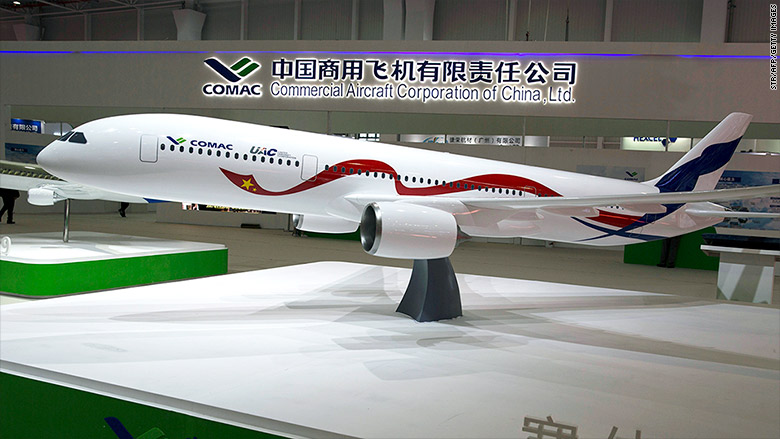 There aren't many details yet about what China and Russia are planning, but their new jet would carry about 280 passengers in three classes and fly roughly 6,500 nautical miles. It won't be ready for at least another 10 years.
China's aerospace industry is on a slow, but steady, ascent. The C919 from the Commercial Aircraft Corporation of China, or Comac, made its first flight on May 5, and is meant to compete with the single-aisle Boeing 737 and Airbus A320.  CNN